Medical Decisions
As life winds down–whether over years, months, weeks or days–there may be medical options that require tough decisions. 3 things to consider: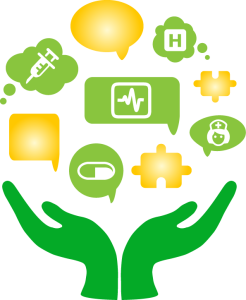 It's often ridiculously hard to determine and evaluate which are the rightest – and yet that's often the situation at end-of-life.
Even the decisions agreed upon as 'right' can have unexpected results.
For some, the 'rightest' decision – having learned the risks and benefits of medical option – is the decision not to do anything else.
Dying is a learning 'process'
When it comes to discussing the future, for some, 'straight talk' is essential: a candid and truthful answer to the questions: Is there anything else that can be done? Am I dying? For others, acceptance of the inevitable is a process.
In addition to the various doctors there may be many different healthcare professionals with specialities of their own to support patient and family.
Often long before the decision to Revive or Do Not Revive (DNR) – using Cardio Pulmonary Resuscitation (CPR) – there may be other medical interventions to consider. Some decisions include using mechanical devices for breathing, eating, and keeping kidneys functioning.
For some, knowing that life can wind down naturally – a natural death -with the focus on comfort may be relieved to know that palliative and hospice care focus on exactly that.
Many want to be 'kept alive' as long as possible. Often that can mean accepting quality of life may well be less than you or your family had hoped
Grieving often begins long before the journey ends. And, as with any loss, comes mourning and bereavement with traditions, culure and rituals playing a role in moving forward..
Congratulations on taking this 'step' in the journey towards completing your Advance Directives, such as BestEndings.